Într-o perioadă în care tot mai mulți factori neprevăzuți afectează lumea afacerilor, una dintre cele mai mari provocări cu care se confruntă companiile astăzi este accesul la oameni talentați. În prezent, atragerea viitorilor angajați și păstrarea personalului deja existent a devenit o provocare.
Pe 5 aprilie, Evensys îi invită pe oamenii din HR, recrutare și comunicare internă la cea de-a 10-a ediție a Employer Branding Conference, care va avea loc la Radisson Blu Hotel din București.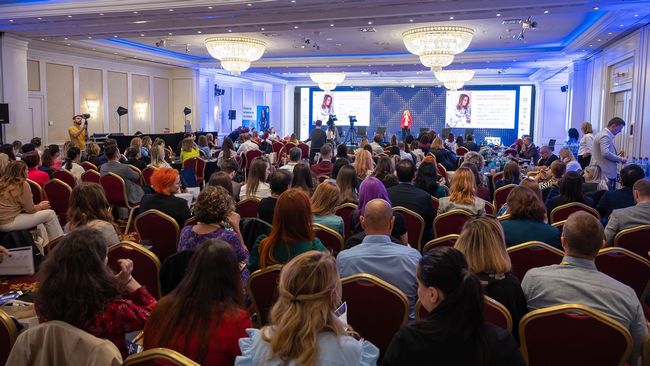 Employee Engagement, Diversity, Equity & Inclusion și Talent Management vor fi printre temele principale dezbătute și cuprinse în prezentări consistente. Conferința oferă prin prisma specialiștilor invitați know-how valoros și util în crearea unor programe atractive și eficiente de recrutare și retenție, strategii noi de comunicare care scot în evidență brandul de angajator și ultimele tendințe în resurse umane și employer branding.
Printe vorbitorii acestei ediții se numără:
Ionela Sulugiuc– Director Național de Resurse Umane, Lidl România
Anca Fotache– General Manager, Booking Holdings
Crina Ilie– HR Director, Genpact
Elena Cozianu– Head of HR, Altex România
Oana Munteanu– Director People & Organisation, PwC România
Angelica Barbu– Chief People & Brand Officer, CEZ România
Ramona Zarnescu– Talent Acquisition Manager, PepsiCo România
Magor Csibi– Head of Leadership & Organizational Culture Practice, Trend Consult
Mirela Tănase– Senior Partner – Enterprise & Strategic Accounts, Exploratist
Georgiana Andrei– Director Vânzări Divizia Abonamente, Rețeaua de sănătate REGINA MARIA
Georgiana Ghiciuc– Podcast Curator & Employer Branding Consultant, Employer Branding.tech
Pe lângă conținutul relevant din cadrul conferinței, Employer Branding Conference 2023 oferă contextul propice pentru schimbul de idei, experiențe și contacte în pauzele de networking, alături de vorbitorii invitați și alți profesioniști din domeniu prezenți la eveniment.
Mai multe detalii despre participare și invitați sunt disponibile pe site-ul evenimentului: www.employerbrandingconference.ro.
Employer Branding Conference 2023 este organizat de Evensys în parteneriat cu Lidl România, Altex, Exploratist, Rețeaua de Sănătate REGINA MARIA, Up România și OTP Bank.
DESPRE EVENSYS
EVENSYS este o companie de planificare de evenimente, cu peste 16 ani de experiență în organizarea de evenimente business. Evensys este specializată exclusiv pe dezvoltarea de conferințe și de seminare proprii, ce acoperă șapte domenii de activitate: Marketing & Comunicare, Internet & New Media, Financiar & Investiții, HR, Real Estate, Production și Retail. Evenimentele organizate tratează tematici actuale, care privesc atât industria de business locală, cât și cea din Europa Centrală și de Sud-Est.