IAA Young Professionals Cluj anunță cea de-a II-a ediție a proiectului Marketing Tribe, dedicat comunității de marketing și comunicare din Cluj-
"Lumea e organizată în triburi, care se află în permanentă căutare de lideri. Brand-ul tău poate ajuta un grup să devină trib"- Seth Godin, Tribes.
Asociația tinerilor profesioniști în marketing și comunicare, IAA YP Cluj, organizează evenimentul Marketing Tribe 2.0 cu tema: OF-urile din MarCom.
Scopul proiectului este crearea unei legături între reprezentanții industriei de MarCom din Transilvania.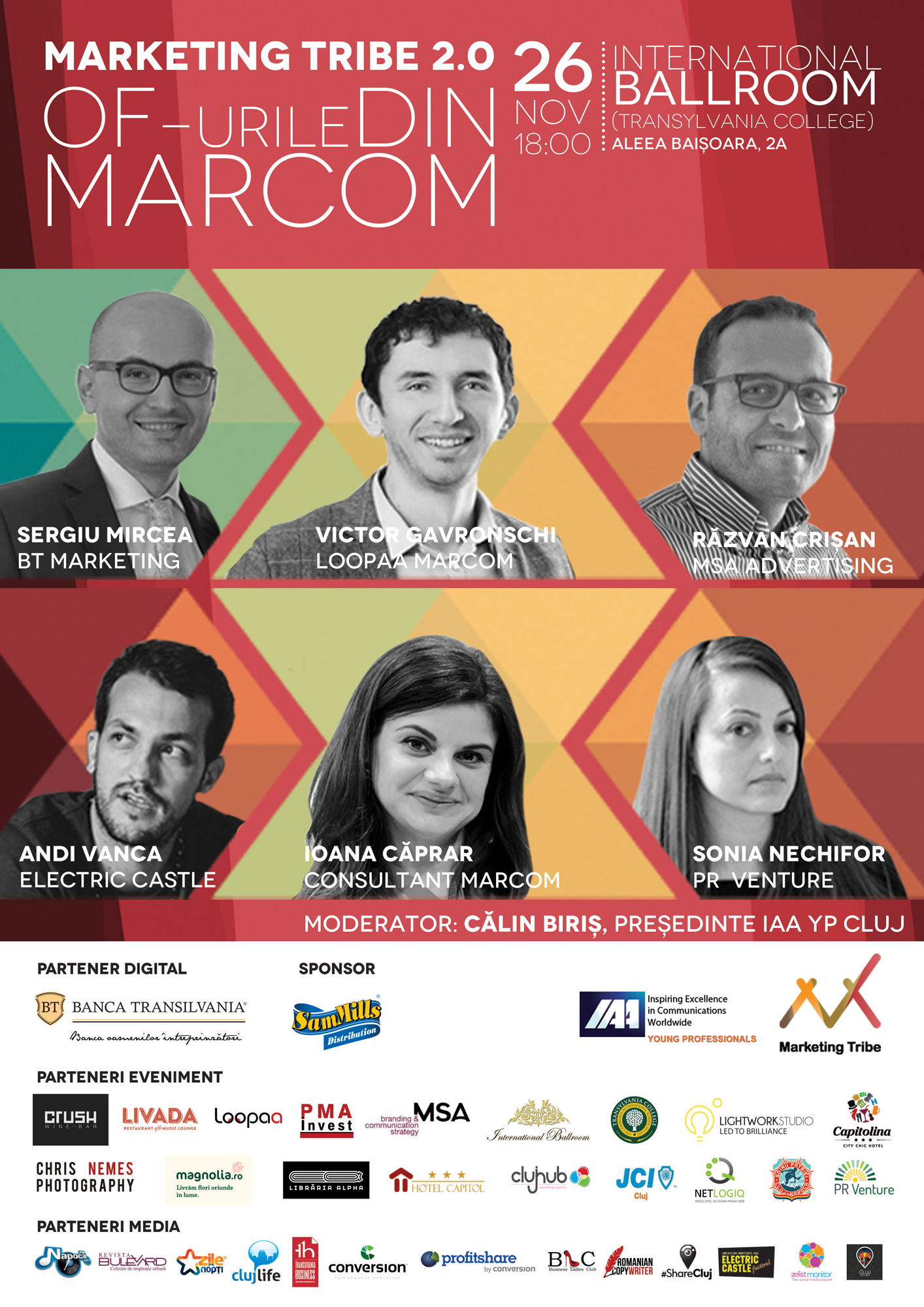 ---
Triburile. Au apărut odată ca niciodată rotocoale de fum şi strigăte de adunare. Aşa cum, pe vremuri, la un singur semnal se aduna toată lumea în jurul focului, anul trecut, la semnalul IAA YP Cluj, comunitatea de marketing s-a adunat la lansarea catalogului Marketing Tribe. De atunci, credem cu tărie că suntem Smarter By Association.
#UnimTriburile. Anul acesta evoluăm, împreună, cu pași digitali, spre Marketing Tribe 2.0. Organizăm dezbaterea cu tema: OF-urile din MarCom, cu un panel de speakeri reprezentativi, din mediul de business local și national: Sergiu Mircea, Head of Marketing, Segments and Retail Products la Banca Transilvania, Răzvan Crișan, Director General, MSA Advertising, Victor Gavronschi, Director General, Loopaa Marcom și coordonator al catalogului lansat la prima ediţie, Sonia Nechifor, Managing Partner PR Venture și Director Editorial Revista Bulevard, Andi Vanca, PR Manager Electric Castle Festival și Ioana Căprar, Consultant MarCom. Moderatorul evenimentului va fi Călin Biriș, Președintele asociației IAA YP Cluj și Digital Director în agenția Loopaa Marcom.
La eveniment sunt așteptați 200 de participanți care vor avea ocazia să interacționeze cu speakerii și împreună vom găsi soluții la problemele reale cu care se confruntă agențiile, companiile, respectiv specialiștii de marketing și comunicare. Evenimentul va avea loc miercuri, 26 noiembrie, începând cu ora 18:00 la International Ballroom. Participarea este gratuită şi se face exclusiv pe bază de înscriere, în limita locurilor disponibile, până luni, 24 Noiembrie, 2014.
IAA Young Professionals Cluj reprezintă un program internaţional al International Advertising Association care reuneşte tineri profesionişti din domeniul MarCom. În România există în prezent 2 filiale, la Bucureşti şi la Cluj-Napoca (începând din 2009). Proiecte IAA YP Cluj 2012-2013: "Cum comunică ONG-urile?", "ARTvertising", "Marketing după perdea", Client Centric Conference, Civic Vox și "Marketing Tribe".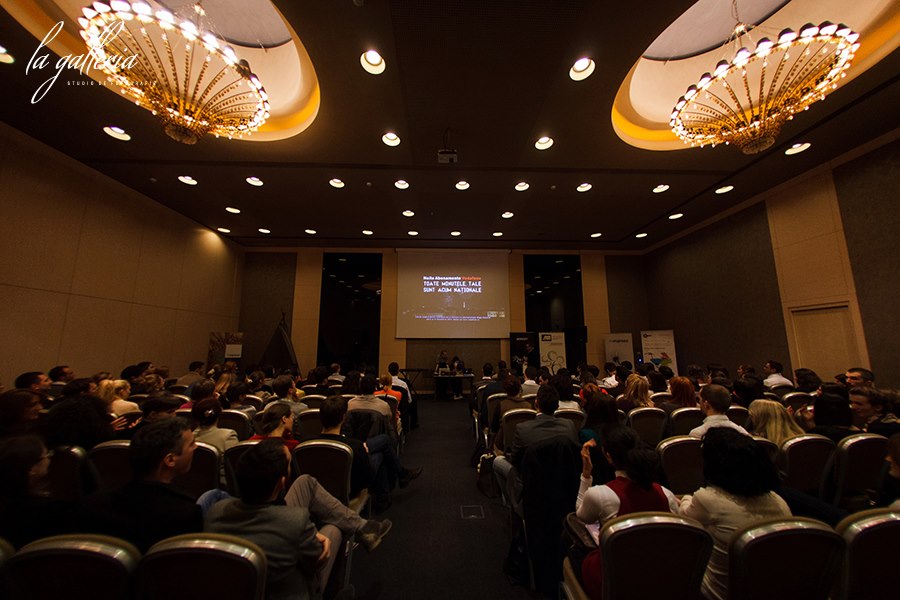 Vezi cum a fost la Marketing Tribe 2013 și raportul evenimentului.