IAA Young Professionals Cluj a organizat cea de a II-a editie a proiectului Marketing Tribe, prin lansarea site-ului dedicat comunitatii locale de MarCom (www.marketing-tribe.ro.)
Asociatia tinerilor profesionisti in marketing si comunicare, IAA YP Cluj, a organizat miercuri, 28 noiembrie, la International Ballroom, evenimentul Marketing Tribe 2.0 cu scopul de a reuni, de acum si online (pe www.marketing-tribe.ro) industria de MarCom din Transilvania. Site-ul va facilita conexiunea dintre specialistii de marketing si comunicare din companii si agentiile, respectiv companiile furnizoare de servicii de marketing si publicitate.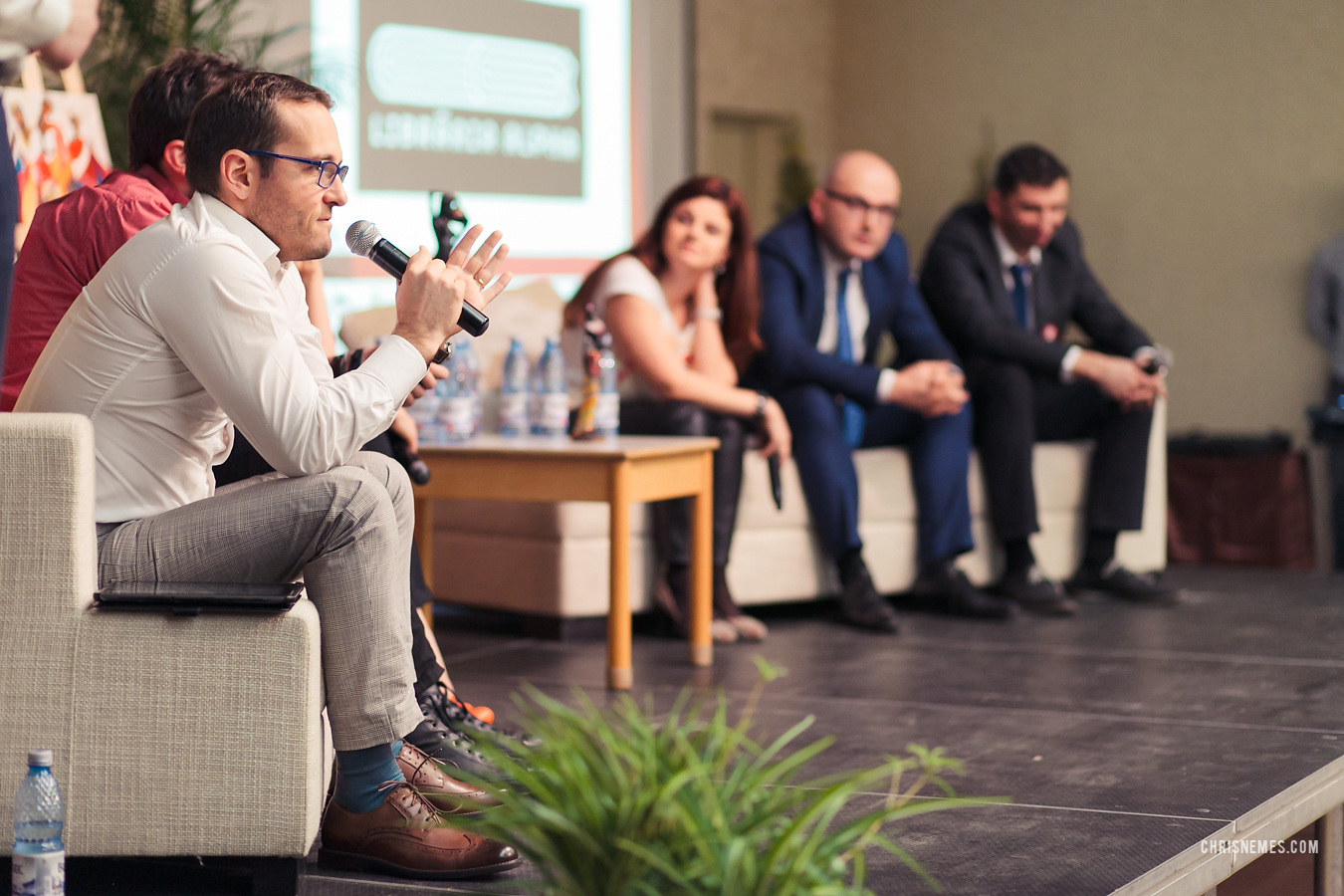 Evenimentul a fost conceput ca o dezbatere pe tema OF-urile din MarCom, la care au participat peste 200 de pasionati de marketing si comunicare, antreprenori sau manageri. Acestia au avut ocazia sa interactioneze cu speakerii – reprezentanti atat din agentii cat si specialisti MarCom din companii sau freelanceri: Sergiu Mircea, Head of Marketing, Segments and Retail Products la Banca Transilvania, Razvan Crisan, Director General, MSA Advertising, Victor Gavronschi, Director General, Loopaa Marcom (si coordonator al catalogului Marketing Tribe lansat la prima editie) Ioana Caprar, Consultant MarCom, Sonia Nechifor, Managing Partner PR Venture si Director Editorial Revista Bulevard si Andi Vanca, PR Manager Electric Castle Festival.
Cei 6 speakeri au prezentat fiecare cate un OF din experienta sa si au dezbatut impreuna o parte din intrebarile participantilor cu privire la nevoia de dezvoltare a mediului local de MarCom.
Dezbaterea a fost moderata de Calin Biris, Presedintele IAA YP Cluj. Temele generale de discutie au vizat: Nevoia de educare a specialistilor, Educarea managerilor si antreprenorilor si Principalele provocari de marketing si comunicare.
"Prin acest eveniment ne-am propus sa unim tribul de marketing, reprezentat de catre specialistii in comunicare si de catre manageri sau antreprenori. De asemenea, am dorit sa punctam complexitatea mediului de MarCom si sa gasim solutii la principalele provocari actuale de business: nevoia de dezvoltare, educare si informare. Solutia cu care IAA YP Cluj vine in intampinarea acestor nevoi este asocierea online pe Marketing-Tribe.ro", a precizat Calin Biris, Presedinte IAA YP Cluj.
Triburile din MarCom, unite la Cluj
In final, IAA YP Cluj a unit triburile din MarCom, printr-un selfie simbolic cu masca specifica Marketing Tribe si cu invitatia de a dezvolta si online mediul local de MarCom, prin intermediul site-ului care reuneste triburile din domeniu: agentii full service, agentii de design, PR, research, strategy, print, media sau web. In plus, Marketing Tribe ofera actorilor industriei: resurse utile si acces la joburi si evenimente din domeniu. Ne dorim astfel, sa schimbam modul in care produsele si serviciile "vorbesc" consumatorilor, inainte de a-si produce efectele.

IAA Young Professionals Cluj reprezinta un program international al International Advertising Association care reuneste tineri profesionisti din domeniul MarCom. In Romania exista in prezent 2 filiale, la Bucuresti si la Cluj-Napoca (incepand din 2009). Proiecte IAA YP Cluj 2012-2013: "Cum comunica ONG-urile?", "ARTvertising", "Marketing dupa perdea", Client Centric Conference, Civic Vox si "Marketing Tribe".