Consumatorii de astăzi sunt mai informați și mai conștienți de impactul acțiunilor companiilor asupra societății și mediului. Un business responsabil implică și un marketing responsabil. În același timp, brandurile caută noi metode de a comunica eficient cu publicurile lor și a răspunde exigențelor acestora.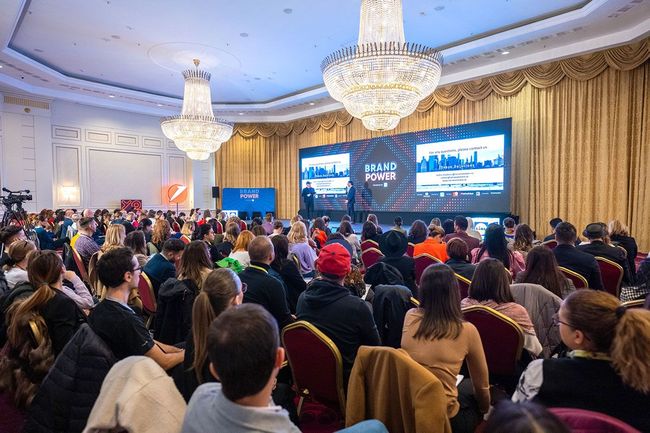 Pe 10 noiembrie, la Hotel JW Marriott din București, comunitatea oamenilor de comunicare și marketing își dă întâlnire pentru un schimb de experiențe valoros în cadrul conferinței Brand Power Summit.
"Sustenabilitatea și responsabilitatea în marketing și comunicare sunt astăzi două elemente imperative în strategiile companiilor. Totodată, implicarea în responsabilitatea socială corporativă și adoptarea unui marketing responsabil nu numai că construiesc o reputație pozitivă în piață, ci și contribuie la atragerea și retenția angajaților. Companiile sunt obligate să comunice transparent deopotrivă în interiorul și exteriorul companiei, să inițieze acțiuni sustenabile și să inoveze pentru a fi la nivelul așteptărilor clienților", spune Cristian Manafu, organizatorul conferinței.
La Brand Power Summit 2023 sunt așteptați profesioniști, lideri de opinie și specialiști din comuncare, marketing și advertising pentru a dezbate și a împărtăși cele mai noi strategii și a găsi soluții la provocările cu care se confruntă companiile.
Printre subiectele acestei ediții se numără:
Brands for Tomorrow – Descoperi cum brandurile pot îmbrățișa valori sustenabile și etice, sporindu-și impactul și relevanța.
Data Insights – Descoperi puterea datelor în personalizarea și eficientizarea mesajelor de marketing pentru un impact crescut.
Beyond Trends – Descoperi cum să îmbini elemente clasice cu tendințe moderne în comunicare pentru a construi un brand memorabil și puternic.
Innovating the Future – Descoperi abordări proaspete pentru consolidarea poziției de lider pe piață și tehnici eficiente de marketing.
Leading with Values – Descoperi dinamica dintre practicile de marketing ancorate în principii etice si reacția pozitivă a consumatorilor.
Purpose-Powered Communication – Descoperi cum poti transmite un mesaj puternic ce își are rădăcinile în valorile și misiunea unice ale companiei.
Specialiști cu experiență dovedită vor oferi idei noi și tactici inovatoare pentru acțiuni de marketing responsabile. Alături de noi vor fi:
Anca Ungureanu (Marketing & Communication Director, UniCredit Bank),
Simona Panait (Marketing Director, Samsung România),
Diana Tănase (Marketing Director, Mastercard România),
Cristina Avram (Head of Marketing, Avon România),
Raluca Vidrașcu (Team Lead Manager, YOXO),
Ștefania Diaconu (Senior Brand Manager, Alpro Danone România),
Ilinca Nitu (Data Intelligence Business Growth Director, Publicis Groupe),
Andrei Bălan (Head of Strategy, MRM România),
Adina Vlad (Managing Partner, Unlock Market Research),
Dr. Ing Cezar Alexandru Vlăduț (Vice Rector, UTCB),
Laura Roșca (Qualitative Research Director, iSense Solutions)
Dan Bondrea (Creative Director, Godmother)
Brand Power Summit 2023 este un eveniment organizat de Evensys în parteneriat cu Lidl România, UniCredit Bank, YOXO, Sphera Franchise Group, Samsung, Danone, MRM, Data Intelligence powered by Publicis Groupe România.
Leave a Reply