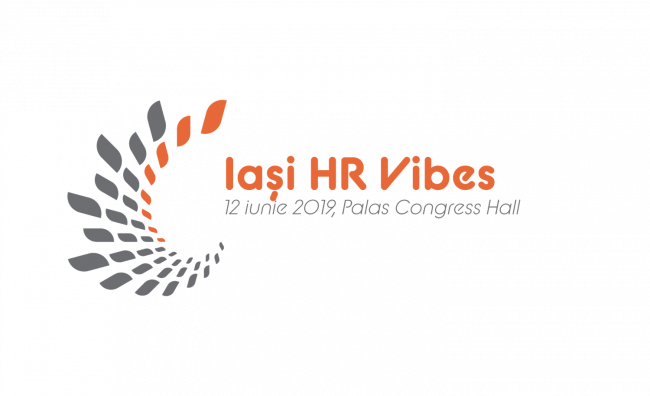 BusinessMark te invită la conferința HR Vibes pe 12 iunie la Palas Congress Hall – Iași, unde vei afla care sunt provocările la nivelul forței de muncă din România și Europa, în prezent și în viitor. Participanții vor afla de asemenea, cum poți îmbunătăți experiența angajaților pentru a te asigura că aceștia dau randamentul optim, dar și cum ne adaptăm cu adevărat noilor tehnologii și cum le folosim în îmbunătățirea proceselor curente.
Într-o lume în care informația și cunoașterea devin din ce în ce mai accesibile, putem discuta despre o schimbare a priorităților la nivel de recrutare? Putem angaja oameni bazați pe atitudinea, viziunea și autonomia acestora, urmând ulterior să fie upskilled de către companii? Care sunt efectele acestei metode? Acesta va fi doar unul dintre subiectele pe care le vom discuta alături de unii dintre cei mai cunoscuți experți din domeniu:
• JESSICA HAYES, Group Head of Talent, MCCANN WOLRDGROUP
• MICHELLE FALCO, Global Performance Manager, ING
• ALEXANDRU ALDOESCU, Head of HR/GA & Procurement (Romania & Bulgaria), SAMSUNG ELECTRONICS ROMANIA
• ANCA PĂUN, Talent Acquisition & Employer Branding Manager Europa, BRITISH AMERICAN TOBACCO
• MELANIA JARAVETE, Human Resources Director, BLUEAIR
• BOGDAN DUMITRESCU, Human Resource Manager & Business Coach, TESTER GROUP
• MIHAI GĂVAN, HCM Global Sales Director, TOTALSOFT
• EMILIA STROE, Talent, Capability and Culture Manager, KFC, PIZZA HUT, TACO BELL ROMANIA (Sphera Franchise Group)
• STELIAN BOGZA, CoFounder, BENEFITONLINE
• CRISTIAN DUMITRACHE, Foundation Teacher, AL FERASA INTERNATIONAL
• DAN MORARU, Head of Sales & Marketing, 7card
• AURELIAN CHITEZ, Sales Director, ROMANIAN SOFTWARE
Aceștia vor aborda principalele teme de discuție: https://bit.ly/2wlvuY6.
Mai multe detalii despre conferința HR Vibes Iași și modalitatea de înscriere puteți afla aici: https://bit.ly/2wlvuY6.