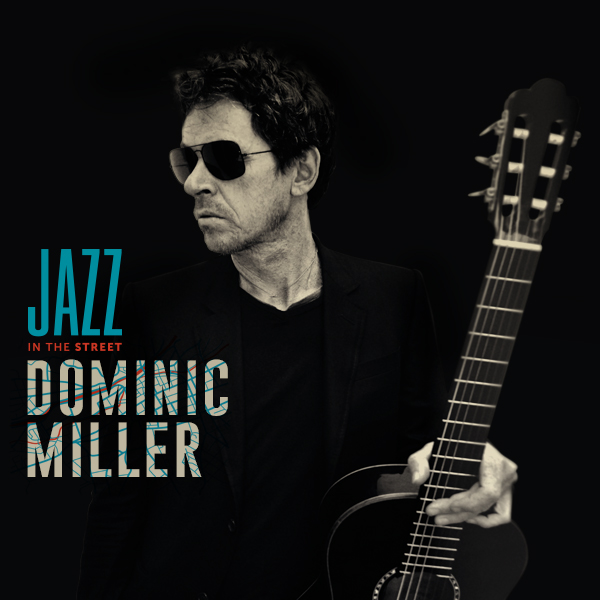 Britanicul Dominic Miller, chitarist si colaborator al lui Sting inca din 1990 si cel care a compus numeroase piese cunoscute la nivel international, printre care "Shape of my Heart", s-a alaturat cauzei Jazz in the Street si va concerta la Cluj in 23 aprilie.
Dominic Miller isi va prezenta astfel pentru prima data in Romania proiectul personal, fiind insotit de percutionistul Miles Bould. La randul lui, Miles Bould a avut colaborari cu artisti precum Sting, Robert Palmer, Tina Turner, Michael Jackson, Joe Cocker, Kylie Minogue, Dave Gilmore, Beyonce.
Concertul Dominic Miller (from Sting) and Miles Bould va avea loc in 23 aprilie, in curtea Muzeului de Arta din Cluj-Napoca, de la ora 21, in inchiderea Jazz in the Street. Biletele la concert pot fi cumparate online de pe biletmaster.ro, de la casieria Teatrului National din Cluj, iar in ziua evenimentului si de la Muzeul de Arta.
Artistii ies in strada la Cluj
24 de artisti vor sustine reprezentatii pe strazile Clujului in 23 aprilie, in cadrul Jazz in the Street. Evenimentul isi propune sa redescopere spatii si sa le puna in valoare, sa aduca artistii stradali mai aproape de publicul larg si sa contribuie la cresterea notorietatii artei practicate de acestia, fie ca e vorba de muzica, performance-uri, teatru, mima sau alte forme de manifestare artistica.
Jazz in the Street este un proiect cultural cofinantat de Administratia Fondului Cultural National. Proiect realizat cu sprijinul Primariei si Consiliului Local Cluj-Napoca. Proiectul sustine candidatura orasului Cluj-Napoca la titlul de Capitala Culturala Europeana 2021.
3 Responses to "Chitaristul lui Sting, Dominic Miller, concerteaza la Cluj in 23 aprilie in cadrul Jazz in the Street"
Mihai P Says:
April 15th, 2016 at 11:47 pm

Se pare ca Clujul chiar devine un punct de interes. Sa vedem ce zboruri au astia spre Cluj.

Andreea Says:
April 18th, 2016 at 10:45 am

este intr-adevar un eveniment pe care nu trebuie sa-l pierdem, mai ales cei care locuiesc in Cluj 🙂

Zelist Blog » Blog Archive » 14 – 20 aprilie 2016 – Saptamana in Social Media Says:
April 21st, 2016 at 4:03 pm

[…] Chitaristul lui Sting, Dominic Miller, concerteaza la Cluj in 23 aprilie in cadrul Jazz in the Street […]