Pentru profesioniștii în comunicarea business-to-business ultimii doi ani au fost despre adaptare, reinventare, dar mai ales despre reziliență. Anul 2023 va fi despre tendințele și felul în care gândim și implementăm campaniile de promovare, despre curajul în comunicarea digitală și utilizarea tehnologiei în mod creativ.
Marketing B2B Conference, cel mai important eveniment dedicat comunicării business-to-business, va prezenta pe 25 noiembrie, la Hotel JW Marriott din București, informații actuale, direcțiile de acțiune ale brandurilor și soluțiile la provocările momentului. Cele mai noi concepte vor fi surprinse în prezentări consistente, discuții aplicate și studii de caz în exclusivitate, cu scopul de a oferi specialiștilor un kit complet pentru strategiile viitoare.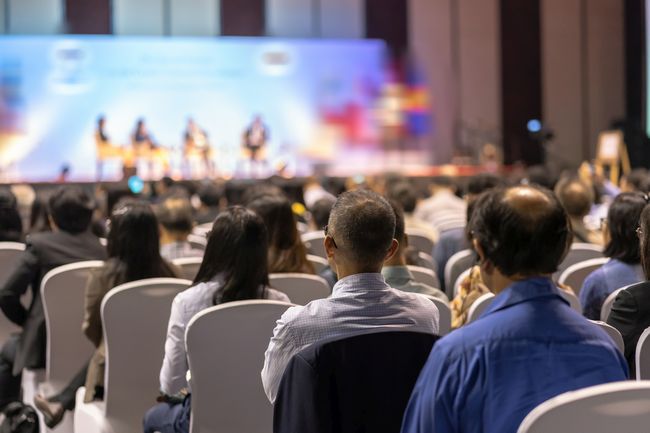 Participând la această conferință, vei găsi răspunsurile la întrebări de genul:
• Care sunt cele mai eficiente metode și canale de comunicare pe segmentul B2B?
• Cum ajută content marketingul în atragerea și loializarea clienților?
• Ce trenduri și oportunități identifică specialiștii în Marketing B2B?
• Care sunt efectele digital transformation în designul și executarea strategiei de marketing B2B?
• Care este rolul social media în B2B, care sunt canalele care au aduc rezultate azi?
• Mixul de marketing ideal în campaniile B2B – ce funcționează și ce nu?
• Care sunt instrumentele actuale digitale pentru a atinge cu succes clientul țintă?
STUDIU ÎN EXCLUSIVITATE
Compania de cercetare Unlock Research va prezenta în excluvisitate la Marketing B2B Conference cea de-a doua ediție a studiului cantitativ realizat în rândul marketerilor și oamenilor de business, ce evidențiază schimbările asupra comunicării și marketingului B2B. Vom afla care au fost provocările întâlnite în ultimul an în mediul business B2B, ce soluții și instrumente noi au descoperit businessurile și cum văd acestea viitorul campaniilor de comunicare.
Printre vorbitorii acestei ediții se numără: Cătălin Lupoaie (B2B Marketing Manager, BCR), Raluca Rotaru Ene (Managing Director, Chapter 4 România), Gabriela Alexandrescu (Head of Marketing & Digital Product Gas & Power, OMV Petrom),  Diana Tănase (Marketing Manager, Mastercard), Adrian Hîncu (B2B Business Director, MRM), Maria Polixenia Doda (B2B Growth & Creative Director, MRM), Lelia Mancaș (Director Marketing, Edenred), Alexandra Cojocaru (Partner, Unlock Research), Ruxandra Popescu (Global B2B Marketing & Lead Generation Manager, PayU), Elena Iordache Stoica (Head of Growth, Stoica.co), Roxana Hurducaș (Marcomm Auditor & Consultant), Sorin Enescu (EMEA Demand Automation Focal, IBM), Cristina Neagu (B2B Marketing Professional Romania & Bulgaria, Canon).
Evenimentul va avea loc la Hotel JW Marriott din București. Mai multe detalii despre vorbitori, program și participare sunt disponibile pe www.marketingb2b.ro.
Marketing B2B Conference este un eveniment organizat de Evensys în parteneriat cu Chapter 4 Romania și MRM.
Despre Evensys
Evensys este o companie de planificare de evenimente, cu peste 16 ani de experiență în organizarea de evenimente business. Evensys este specializată exclusiv pe dezvoltarea de conferințe și de seminare proprii, ce acoperă șapte domenii de activitate: Marketing & Comunicare, Internet & New Media, Financiar & Investiții, HR, Real Estate, Production și Retail. Evenimentele organizate tratează tematici actuale, care privesc atât industria de business locală, cât și cea din Europa Centrală și de Sud-Est.
Leave a Reply