Marketingul prin influenceri a castigat mult teren in Romania si la nivel global, dovedind un potential de dezvoltare urias, odata cu evolutia platformelor de socializare si a cresterii audientei social media. De aceea, este important pentru oamenii de marketing si comunicare si pentru creatorii de continut sa fie la curent cu oportunitatile domeniului si atenti la provocarile ce pot aparea in campaniile si colaborarile cu influencerii.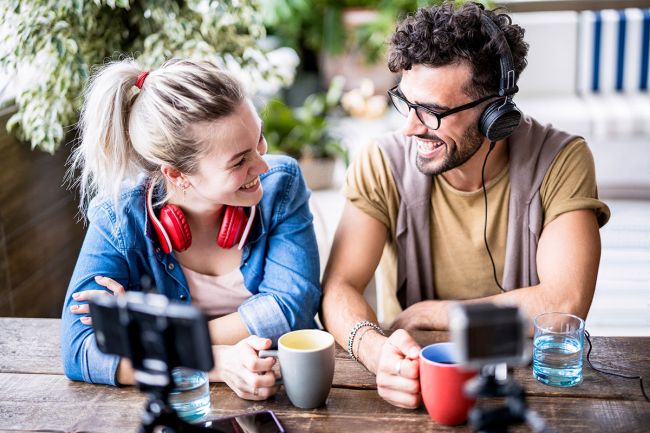 Cea de-a IV-a editie a Influencer Marketing Conference 2021 ofera pe 22 septembrie, online si offline, un pachet consistent de tendinte actuale, informatii utile si experiente relevante pentru orice profesionist din marketing, comunicare si social media. Peste 1600 de practicieni si creatori de continut s-au inregistrat pentru a urmari transmisiunea live online. Este o ocazie unica de a fi la curent cu noutatile din influencer marketing.
"Toata lumea vorbeste despre influencer marketing. Si nu de astazi. Insa acum, cand avem deja practicieni specializati, cand exista multe studii de caz si experiente relevante, cand domeniul se indreapta spre o profesionalizare, trebuie sa vedem influencer marketing-ul ca o disciplina de sine statatoare si nu doar o parte din marketing si PR, cum a fost pana acum. La Influencer Marketing Conference, vom cauta sa aratam din nou avantajele concrete ale colaborarilor cu influencerii si mai ales rezultatele concrete pe care acestea le pot avea, avand speranta ca vom contribui la consolidarea acestei noi specialitati in marketing", spune Cristian Manafu, organizatorul evenimentului.
Editia de anul acesta acopera teme variate precum, implementarea campaniilor, atingerea obiectivelor, managament-ul relatiei cu influencerii, autenticitatea comunicarii, oportunitatile creatorilor, integrarea influencer marketing in strategia digitala.
Participantii vor explora noi tipuri de campanii, vor primi recomandari pentru alegerea influencerilor, vor invata cum sa creeze relatii solide si pe termen lung, vor descoperi idei noi prin studii de caz creative.
Anul acesta, conferinta are 6 invitati straini, care activeaza pe piete mature, cum ar fi SUA, Germania, Austria si Rusia:
Kyle Hjelmeseth, Founder & CEO, G&B Digital Management, (SUA)
Nick Baklanov, Marketing Intelligence Analyst, HypeAuditor (Rusia)
Florentina Perschy, Account Director, Ketchum Publico (Austria)
Vivienne Hödl, Account Manager, Ketchum Publico (Austria)
Dario Cordin, Head of Customer Acquisition, ARMEDANGELS (Germania)
James Creech, Co-Founder & CEO, Paladin (SUA)
Evenimentul aduce in prim plan si o serie de specialisti locali din agentii sau de la brand-uri implicate in influencer marketing, alaturi de o serie de creatorii de continut cunoscuti: Andreea Lupu (Starcom Romania), Oana Bulexa (MSL The Practice), Ana Maria Bajan (Caroli Foods Group), Claudia Bodnar (KFC, Pizza Hut & Taco Bell), Lucian Mindruta, Alina Greavu, Andrei 'Selly' Selaru.
Influencer Marketing Conference 2021 aduce in premiera rezultatele noului studiu InfluenceMe, care documenteaza evolutia influencer marketing-ului dintr-o perspectiva 360°. Avand in spate o metodologie complexa, studiul reuneste atat perspectiva cantitativa asupra fenomenului, cat si rafinarea calitativa a observatiilor. #InfluenceMe2021 documenteaza impactul campaniilor si evolutia creatorilor de continut din perioada de relaxare a masurilor sanitare (in context Covid-19), care coincide si cu o schimbare radicala a continutului din anul precedent.
Mai multe detalii despre eveniment sunt disponibile pe www.influencermarketing.ro.
Influencer Marketing Conference este un eveniment organizat in parteneriat cu Lidl Romania si cu sprijinul Banca Transilvania, KFC, Campofrio, Electrolux, Siviero Maria, Starcom, MSL The Practice.