II.
23.
Multiple marking in the filtration of appereances
At ZeList Monitor, we have the option to search in the mentions. This option helps the user to find the mentions which contain the desired expression, but alson another keyword or expression.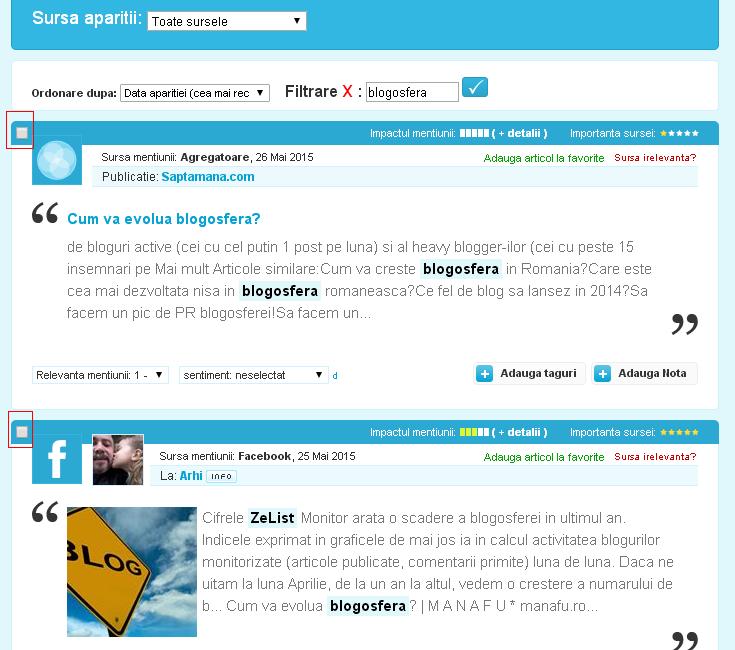 To ease the users work, we gave them the option to select more filtered mentions which have the same subject and to set the same tag, sentiment or relevance.
The filtered articles can be selected either from the checkbox from left, or from the menu which appears at the end of every filtration..