Users can report irrelevant mentions in Zelist Monitor
From now on, Zelist Monitor users can contribute to our platform's development by reporting irrelevant mentions. Every Zelist Monitor mention comes with the button "Mention report".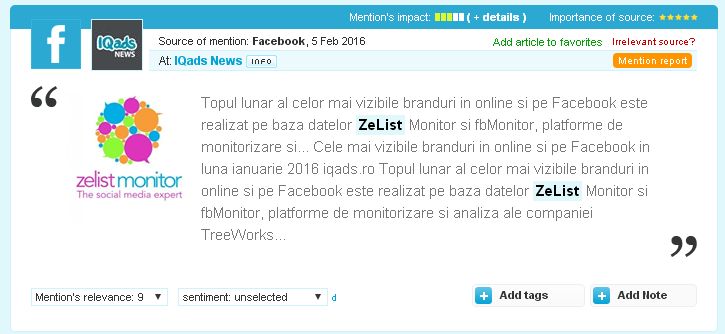 By clicking the "Mention report" button, an pop-up with the following options will be opened:
- The source is foreign
- The phrase is not found in the posting content
- No press or blog
- Is spam account
- Other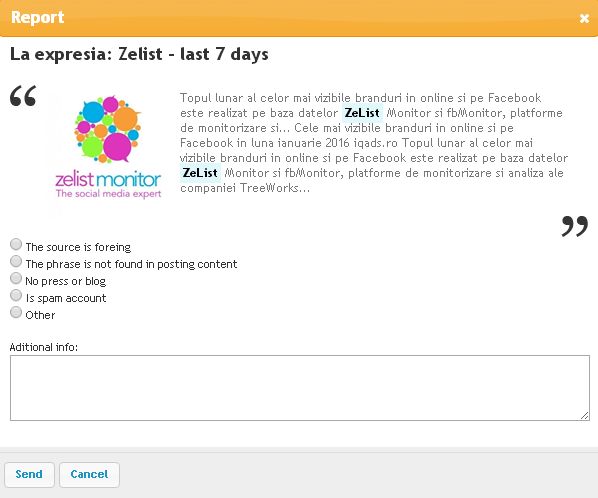 Every report request will be analyzed by our team and it will receive feedback in a short ammount of time.